MacRumors Forums: Security Leak
Just a head up didn't see a post:
Tuesday November 12, 2013 2:48 pm PST by Arnold Kim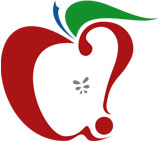 Yesterday, the
MacRumors Forums
were targeted and hacked in a similar manner to the
Ubuntu forums
in July. We sincerely apologize for the intrusion, and are still investigating the attack with the help of a 3rd party security researcher. We believe that at least some user information was obtained during the attack.
In situations like this, it's best to assume that your MacRumors Forum username, email address and (hashed) password is now known. What this means for you, if you have a MacRumors Forums account, is the following:
1.
Change your password
on our forums. If you have any problems, please
contact us
.
2.
If you used the same password on any other site, change it there also.
There are
several guides
online for how to choose a good password. Also, you should generally keep separate passwords for every service, for situations just like this. To help manage distinct passwords for every website, you can use a password manager such as
Lastpass
,
1Password
or
iCloud keychain in Mavericks
.
Canonical provided a post-mortem of the Ubuntu forums attack on their
blog
. Our case is quite similar, with a moderator account being logged into by the hacker who then was able to escalate their privileges with the goals of stealing user login credentials.
We are still working to get the forums fully functional and more secure. Again, we are very sorry for the breach.
Why did I not get an email sooner?
According to our email service, sending such a large burst of email in one day to all of our users will result in many of those emails getting automatically blocked. As such, we are sending emails out over time to ensure they reach your inbox.