Did you have to change wallpaper to match iOS 7 aesthetic? If so, post your new ones here!
I had to change my lock screen wallpaper for iOS 7. Before, I had a desktop computer wallpaper, but it fit nicely in between the two black bars on the old lock screen. You can sort of see it in this screenshot (excuse the weird Draw Something notification)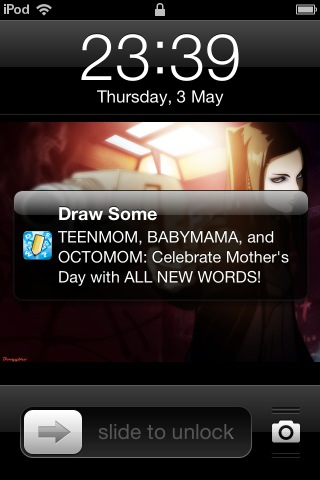 iOS 7 zoomed in a bit on this and without the black bars, it looked very weird. So I had wallpaper of the same character and made something I'm very happy with. :)
If you had to make any changes, post your new iOS 7 shots!