CES 2014 Recap: Asus, Samsung, and Valve
Today, I'll be covering three companies and their announcements: Asus, Samsung, and Valve.
Asus
Starting with Asus, the first interesting thing that they brought to the table was the Asus Transformer Book Duet TD300 Dual-OS Windows/Android 2-in-1. whatever. This is basically just another one of their transformer books, but dual boots Android 4.2.2 Jelly Bean and Windows 8.1. It comes packed with a full HD, 13.3 inch multi-touch display, up to an Intel Core i7 processor, 4GB of RAM, up to a 128GB SSD in the tablet, up to a 1TB HDD in the keyboard dock, 802.11ac WiFi, Bluetooth 4.0, and a bunch of standard ports.
Next, Asus announced 5 different phones: The Zenfone 4, Zenfone 5, Zenfone 6, Padfone Mini, and Padfone X.
The Zenfone 4 comes with a 4 inch TFT 800x400 pixel display, a 1.2GHz Intel Atom CPU with Quad-Thread Hyper-Threading Technology, Android 4.3 Jelly Bean, a 0.3MP front facing camera, a 5MP back facing camera, and 1GB of RAM.
The Zenfone 5 and Zenfone 6 both pack an Intel Atom CPU with Quad-Thread Hyper-Threading Technology, 1GB of RAM, Android 4.3 Jelly Bean, and a 2MP front facing camera.
The Zen 5 has an 8MP rear camera, while the Zen 6 has a 13MP rear facing camera.
Also, Asus had 2 new Padfones, starting with the Padfone Mini. The idea behind it is that you can mount your phone on a tablet display, letting you watch movies on a screen bigger than your phone.
The Padfone Mini has a Qualcomm Snapdragon 400 1.4GHz processor, 1GB of RAM, a 4.3 inch, qHD 960x540 IPS display with Capacitive Multi-Touch, a front 2MP camera, and a rear 8MP camera.
The actual "Pad" has a 7 inch, WXGA 1280x800 IPS display with Capacitive Multi-Touch.
Now, none of these phones, in my opinion, seem like they're gonna do very well the in US market. The specs aren't that great compared to others, especially the low-res screens, but Asus has a solution aimed more at the Pros: The Padfone X.
The Padfone X comes pre-loaded with Android 4.4 KitKat, a Full HD 5 inch display at 441ppi (which is way higher than any of Apple's products), the 9 inch "Pad" dock at full HD, and that's pretty much all I know.
I'd like to hear more about the phone, but nothing has been said since CES.
Samsung
Moving onto Samsung, probably the biggest of the three, I will only be covering the new Tablet line up. If you watched Samsung's Event, you would have seen the announcement of the "Pro" series line up. You also probably would have seen Michael Bay meltdown on stage in front of hundreds of people… This new lineup includes the Galaxy Note Pro, the Galaxy Tab Pro (12.2 inch), the Galaxy Tab Pro (10.1 inch), and the Galaxy Tab Pro (8.4) inch.
The Note Pro and Tab Pro (12.2 inch) are the exact same tablet, minus the S Pen on the Tab Pro. Both tablets have a 12.2 inch 2560 x 1600 TFT LCD, up to 64GB of internal storage, expandable with up to 64GB microSD card, a rear facing 8MP camera with LED Flash, a 2MP front facing camera, a Quad A15 1.9GHz and Quad A7 1.3GHz processor for the WiFi/3G model, and a Quad Krait 2.3GHz processor for the LTE model.
Both the Tab Pro (10.1 inch) and the Tab Pro (8.4 inch) are exactly the same to the others, except they both have a max of 32GB internal storage and 2GB of RAM.
All of these tablet ship with Android 4.4 KitKat, and come with Samsung's new Magazine UX, basically the ugly TouchWiz UX with a more 'magazine-like' interface.
Now, I'm fairly excited for these new tablets. Although I despise Samsung's Android Skin, I would like to see a Google Play Edition of one of these tablets. Since we already have the LG G Pad 8.3, why doesn't Samsung throw in the Tab Pro (10.1 inch)? Or a new Nexus 10? Or was that Asus's job… ?
Valve
Last, but definitely not least, are Valve's new products. While I'm not a big gamer, or at least not anymore, I was excited to hear about the 14 new Steam Boxes, or Steam Machines, that Valve had to show off. The Debian-Linux based OS, titled Steam OS, was released to the public back in December. This new OS is basically the Steam game platform permanently stuck in "Big Picture" Mode, a mode designed to look better on a Television. While the OS may not be that interesting, the new machines made for it definitely captured my attention.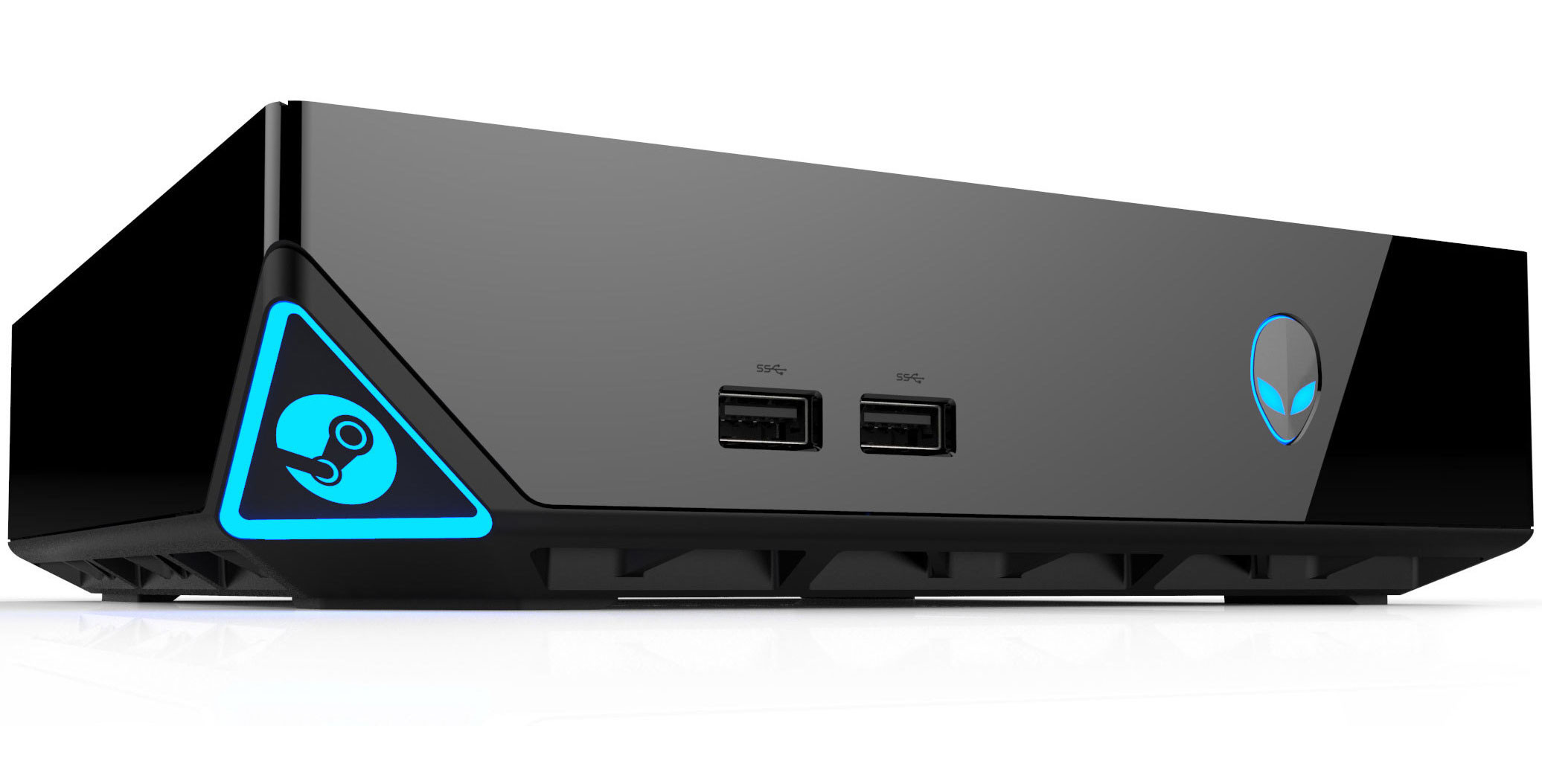 Alienware, Alternate, Cyberpower PC, Digital Storm, Falcon Northwest, Gigabyte, iBuyPower, Maingear, Materiel.net, Next Spa, Origin PC, Scan, Webhallen and Zotac are in charge of laying down the initial rules for Steam Machines to come. I think though that the most important box out of all of these is the Alienware Machine. Alienware (for those who don't know), is a division of Dell specifically aimed towards gaming Desktops and Laptops. I believe that this will be their first Linux powered gaming PC, but if they're entering the Linux world, then we know that this is serious.